Office Cleaning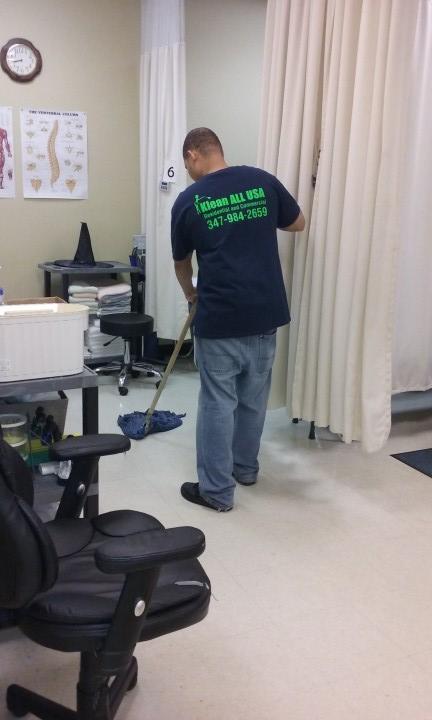 Klean All USA Inc. Office Cleaning Services:
Dusting
Vacuuming
Mopping
Sanitize kitchen areas
Sanitize restrooms
Replenish toiletries
Glass cleaning
Trash removal
And more!
Reliable, Professional, Friendly
Klean All USA Inc. is an established office cleaning company with an outstanding reputation for quality and high standards. We have been providing dependable office cleaning since 2006. Klean All USA Inc.'s trustworthy staff is professional and courteous. Our professional cleaners are personally interviewed and trained to uphold our company's commitment to integrity.
Klean All USA Inc. is the company to rely on when you want your office impeccably clean; by professionals you can trust. We will clean all areas of your office, from lobby to restrooms. Call (347) 254-7017 to learn more about office cleaning by Klean All USA Inc..