Effective Odor Removal
Stop!  Before using a commercial product that may damage your carpet fibers, call the experts at Klean All USA Inc..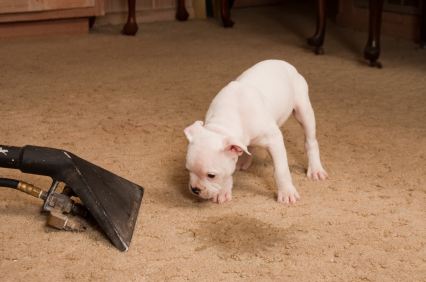 Nasty odors aside, pet stains, vomit and other spills can cause permanent damage to your carpet and upholstery fabrics. Odor and stain removal, whether from pets, kids, or a crazy party, is a science. Klean All USA Inc. odor removal technicians are highly skilled in odor and urine removal. When disaster strikes, prompt clean up is ideal. Warm, acidic urine breeds bacteria, and as the urine dries, the ammonia it contains can cause a permanent stain in your carpet or upholstery.
The urine and odor removal experts at Klean All USA Inc. will tell you that water can actually WORSEN the stench associated with urine. This explains the increase in calls we receive from pet owners on humid days. Klean All USA Inc. technicians will permanently remove pet urine stains and neutralize the odors, leaving your carpet smelling fresh and looking new again.
Call Klean All USA Inc. today and be free of that SMELL!