Professional Window Cleaning
Don't Do Windows? Leave it to the Professionals!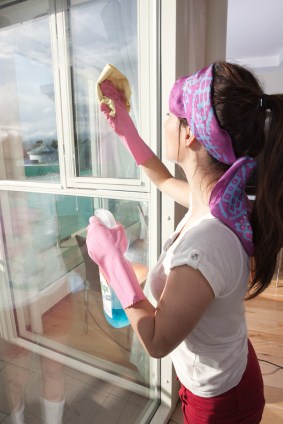 You're not alone if you hate cleaning windows. Klean All USA Inc. offers top quality window cleaning for customers who don't want the hassle of cleaning windows themselves. It's not easy, so leave it to a pro. Since 2006 Klean All USA Inc.'s professional window cleaners have known what it takes to get windows clean. Put away your buckets, squeegees and rags and let us clean your windows so that you can spend time doing what you want! Talk to Klean All USA Inc. at (347) 254-7017 about leaving your window cleaning to us.
Streak-free Satisfaction
Tired of replacing fingerprints with streaks when you clean your windows? Klean All USA Inc. focuses our efforts on doing an impeccable job as your windows cleaner, removing dirt, fingerprints and smudges flawlessly. Cleaning windows so they glisten is second nature to us. Klean All USA Inc. guarantees that our cleaning window techniques will leave your windows clean, shiny and streak-free. We know how to wash windows so that you could focus on the views, not the dirty windows. Klean All USA Inc. window cleaners have been cleaning windows for homeowners and businesses for 11 years. Just call Klean All USA Inc. at (347) 254-7017 to get your windows streak-free and clean!
Total Cleaning Inside and Out
For 11 years Klean All USA Inc. has taken that extra step to please our customers with a job done right. Not only will you see every window clean, inside and out, but your window sills and screens will also be washed with the same attention to detail. Once you have Klean All USA Inc. do your window washing, not only will your windows become crystal clear, but the reason for using us will also shine through! Klean All USA Inc. promises that after we leave, every window in your house or office will be squeaky clean, from the glass to sill and screen! Call us now at (347) 254-7017 to schedule your window cleaning.